New handmade oriental rug No. 47158 Amala Transitional™ India 350 x 250 cm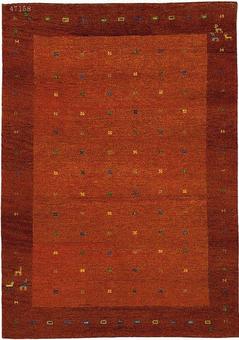 Larger images (will open in new window)
Please click on the thumbnails below for a larger view
main view

Item Number:
47158
Name:
Amala Transitional™
Country of Origin:
India
Size:
350 x 250 cm
Age:
new
Pile:
wool
Foundation
(warp and weft):
cotton
Design:
geometric / allover
Ground Color:
rust
Knots per sqm:
54,000
Remarks:

This is a unique handmade / hand-knotted / modern / contemporary carpet

The pile of this carpet is made of wool

This carpet has a total of approximately 472,500 knots and it took skilled carpet makers about 630 hours or 70 working days to hand-knot this carpet.

add to cart
This Oriental rug has been treated with a "Noble Finish" wash. This wash includes not only the actual cleaning of the carpet but also its processing (ennobling) which represents an increase in the Oriental carpet's value. By this special technique a soft and silky feel and shine are added to the carpet. This washing technique requires experience and skill since otherwise carpets could easily be damaged by it. In this case the washing was implemented perfectly.